IoT is the futuristic technology that will be remembered as one of the highlighted features of the 21st century.
IoT (Internet of Things) is basically an eco-system where one or more living or non-living things are connected with the internet. There will be a one control-room like the head that will control every connected device within the same IoT server.
IoT is very useful when it comes to controlling a big organization or a large industry. The use of IoT in today's world is broad. It is expected that it will look larger in the future. If you are someone who wants to become a top digital marketing company in India, then getting detail knowledge in IoT is mandatory.
IoT is useful in tons of ways but the technology is vulnerable too. One of the biggest threats of IoT is security threats.
A professional hacker shows a stat in October 2016. Approximately 300,000 IoT controlled video recorders attacked multiple platforms and websites. This leads to a server down for two hours of major social media networks and websites including Twitter.
This is what happens when IoT devices have security issues.
Here are the top 5 biggest IoT security issues.
Not testing the devices properly
IoT devices require high installation. There are many steps required to install the process. The entire installation process consists of testing and updating mainly. Many IoT devices that are installed in places don't follow the proper algorithms.
If you install an IoT device then make sure to install it only by proper testing. Otherwise, there are high chances that your IoT device will have bugs on it. This will lead to some serious security flaws.
Updating IoT devices are a mandatory part. You did the proper installation, tested the IoT devices well and your work is not finished yet. You have to update the devices accordingly too. Updates cover the latest security patches.
If you don't test the IoT devices properly or don't update it on a daily basis then it will be problematic as well as vulnerable to security threats.
Multi-Layer Security Strategy: 5 Most Integral Parts
Deficiency of user knowledge
Not following proper guidance can make the IoT devices dangerously vulnerable to security threats. An IoT device needs to be run only by following proper guidelines.
There were times when users were afraid of phishing attacks, securing Wi-Fi, spam, virus on PCs and all. The cure has been found with time.
IoT is a futuristic technology and it can be said honestly that people don't know much about it yet. It will require some time to know the complete tutorial. But deficiency of awareness is the biggest security threat IoT devices are receiving these days. It is putting everyone at risk.
Social engineering attacks are pretty common today. The attackers don't target gadgets and devices, they target human by using IoT technology. If the human being stays careless and doesn't get aware of how to use IoT devices then the entire IoT ecosystem will be vulnerable to attackers.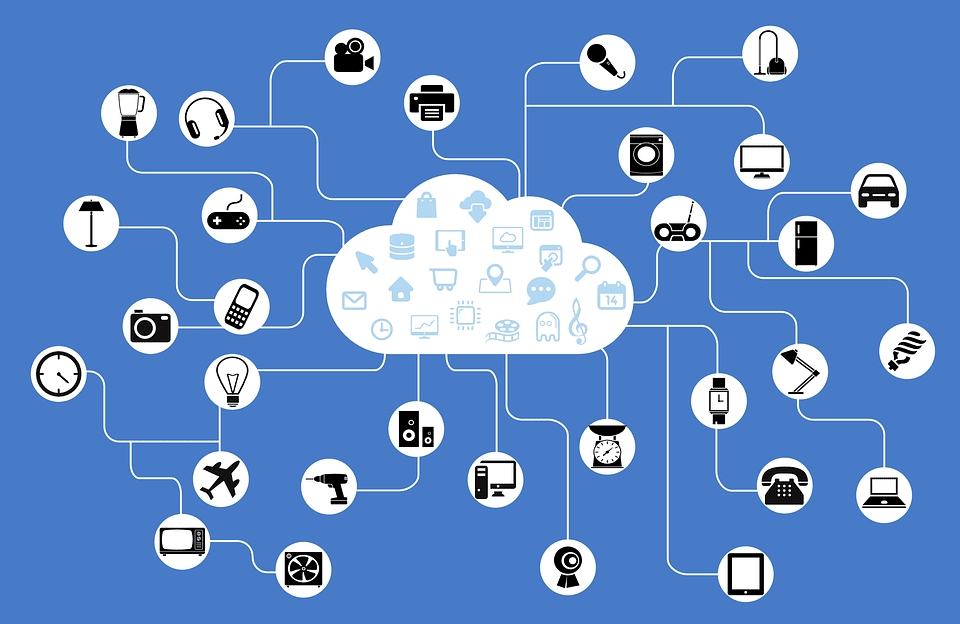 Deficiency of compliance
IoT is taking place on a daily basis. It is no doubt that technology is increasing rapidly. So, new IoT devices are coming regularly. But manufacturers don't pay enough attention to security. This ignorance is leading to big security threats.
The One Cybersecurity Risk You're Probably Not Even Thinking About
As an example, fitness trackers can expose an individual's Bluetooth data, a refrigerator can expose email credentials, a padlock can expose Mac addresses.
The main problem lies within the security rules itself. The security standards are poor for IoT devices. That is why manufacturers are adding the internet option to the devices without proper security know-how.
These are some following risks in IoT devices due to the lack of compliance.
Passwords are not strong
Problems in hardware
The update mechanism is not secure
Software versions are old
Embedded OS is unpatched
Storage and data transfer are not so secure
Botnet attacks
IoT is a big ecosystem in most real-life cases. Multiple devices are connected with each other via the internet. If a single IoT device gets affected with malware then that will be of no problem. But if several devices get affected then it will be a problem.
How so? The devices in IoT are controlled by the internet. If multiple devices get affected by malware then a bot army will be created. This bot army can damage the IoT security entirely. The attack can happen suddenly and it is called the botnet attack.
To perform a proper botnet attack, a hacker has to create an army of bots. The malware is collected from the infected devices and then thousands of requests are sent in every second to knock down the target.
Unfortunately, IoT devices are vastly vulnerable to botnet attacks. The software updates don't happen frequently. As a result, the software gets infected with viruses and malware by time. All of this together becomes a highly capable weapon to the attackers.
How a CISO Can Help Achieve Enterprise by Helping the Organisation Achieve
Botnets can damage the security of severe public constructions like electrical grids, transportation systems, manufacturing plants, water treatment supplies.
Physical hardening deficiency
The physical hardening must be done properly otherwise the deficiency of physical hardening may open a security breach to the IoT devices.
The main motto of an IoT device is to operate autonomously without the interference of the user. But it requires external effort sometimes to safeguard the entire ecosystem. The IoT ecosystem is installed physically in locations. This is the control room of an IoT ecosystem.
Sometimes it is installed in a very rare or remote location. The proper external maintenance is getting hard and difficult for those locations. So, inserting malware with a USB flash drive is easy on those occasions.
Here are the top 5 biggest IoT security threats listed.
If you are into IoT and things, want to become a top digital marketing company in India then you must know these security issues. Before making a final decision for IoT, you need to take care of the security issues because IoT devices are very prone to security threats.
IoT hasn't been applied successfully yet because everything is under the construction phase. It can be expected that when it will launch successfully in real-life then most of the security issues will be solved.
3 Books and Courses to Learn Spring Security 5 in Depth